ALM cares about you and the difficult times our communities face. As we all struggle with challenges created by the outbreak of Covid-10, we understand that cash flow can certainly be one of them. That's why we have introduced the ALM CARES PACKAGE. This will allow you to pull equity from your trade and receive it as cash back in your pocket, gives you a $500 gift card, and allows you to stop making payments for 90 days**. Why wait for a Gov't check when you can get $500 from ALM with the purchase of a vehicle While this might not solve all of your cash flow problems it is our way of supporting our community and giving you some relief through these difficult times. At ALM we really do Care !!!
1. $500 gift card with the purchase of any vehicle*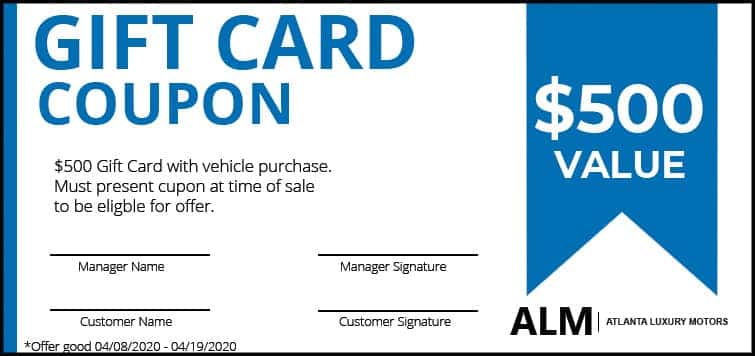 2. Trade in your vehicle and get your equity back in cash instead of applying it to your purchase. Example below:
Trade Vehicle Value = $15,000
Payoff on trade vehicle to lender $8,000
$7,000 Cash Back in your pocket now!
3. Stop making car payments and enjoy 90 days of no payments**
*$500 gift card provided at the time of loan funding see store for details
**90 day deferred payments with approved financing